BY MAFRUZA KHAN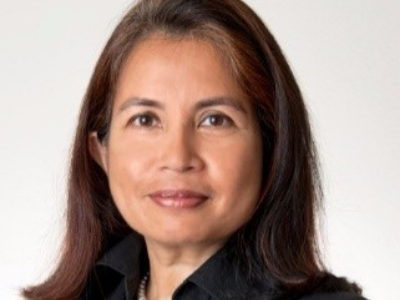 It has been a little over a month that Laurence announced to our members, partners and allies in the larger community about the leadership transition at APC. Needless to say, while this is a significant milestone in APC's six-year journey thus far, it could not have been possible without your support, trust and collaboration. So much, however, has changed even in the past month and since the last issue of APC Voices in February 2021. Just when vaccines brought us a ray of hope, despite "vaccine nationalism" and the systemic inequities that hit the most vulnerable the hardest, the situation in many parts of the world and in our own region has again become dire.
The word of the times continues to be "pivot," it seems. In the last issue of APC Voices, Laurence shared that APC's own programming has pivoted from a geographic, i.e., country specific focus towards salient issues brought forward by our current realities, such as vaccine development and distribution, mental health issues or climate change. This shift has enabled us to live up to our commitment of being an action-oriented network. We share examples with you in this issue, where you can read about: how APC members' pooled US$1.5 million towards the Gavi COVAX AMC that were matched by a public charity bringing total funding to US$3 million for low- and middle income countries; APC members' participation in projects using blended finance; examples of holistic early childhood development (ECD) programmes that work across different settings and environments and how our members and partners are approaching ECD, given the critical importance of the early years of life in realizing one's potential; the power of networks; and, much more.
Equally importantly, we have pivoted to both hybrid models of programme delivery (e.g., online and offline) and staffing (core team based in Singapore and in-country consultants/advisors in the region; we currently have consultants in Malaysia, Vietnam and the Philippines and an advisor in India). Based on our experience over the past few months, this is a key learning for us. We believe that this will continue to be our operational model into the new normal that will deliver the most value to all those we serve.
The Sustainable Development Goals Report 2021 states that the next 18 months is pivotal to reversing the negative impacts of the pandemic and boost actions to achieve key goals. How will philanthropy pivot? How will it combine the best principles and practices of different approaches to philanthropy, e.g., strategic philanthropy or trust-based philanthropy (note: these are U.S. based examples but there are general lessons to be learned) and innovate yet to be named ways of working that disrupt the status quo and allow all of us to live with dignity. I look forward to continuing the APC journey with you and am deeply humbled to have the opportunity to explore, discover, learn and work together.