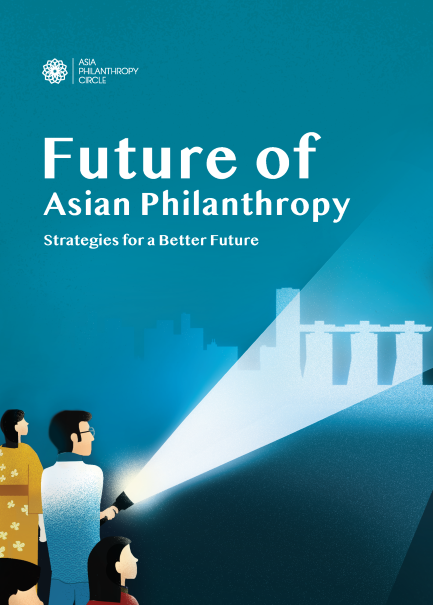 Philanthropy in Asia is at an important crossroads. The region has enjoyed decades of strong economic growth, resulting in newly created wealth. At the same time, gaps in development
and social progress continue to exist. As Asia emerges from a global pandemic and faces a looming climate crisis, it is time to rethink what society should look like and how it should operate.
The Future of Asian Philanthropy is a future-oriented research project using scenario-planning what philanthropy could look like in 2050, and how it might fulfil its promise as a positive, impactful force in society.
In Future of Asian Philanthropy Volume 2: Strategies for a Better Future, this volume identifies strategies and recommendations for philanthropy to address specific scenario outcomes laid out in Volume 1: Scenarios for Asia in 2050, and how it can play a role in societal development and cohesion.
To generate the download link, please fill up the following form.