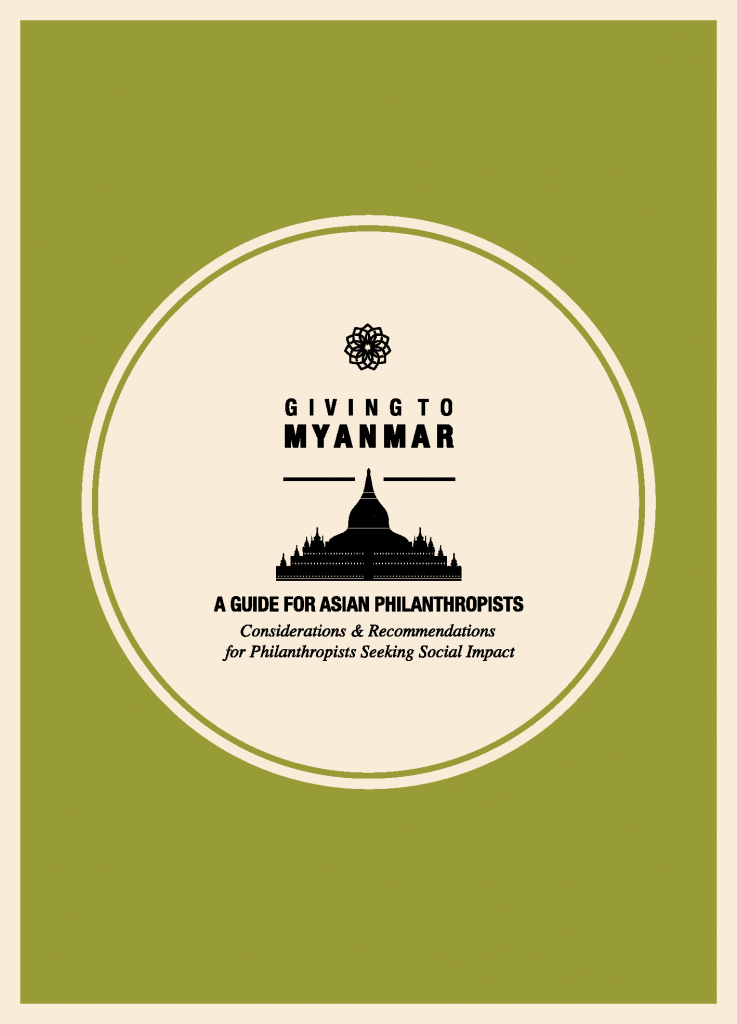 The Cross Border Giving Guides act as toolkits for new philanthropists going into countries that they are not familiar with. The guides provide a landscape review of the country, including recommendations from experienced practitioners on the ground relating to the regulatory framework, cultural issues, sources for information, and case studies.
The guide for Myanmar informs our work for the Myanmar Community Development Fund and helps members navigate working in the country, which still has an underdeveloped social sector infrastructure.
To generate the download link, please fill up the following form.
Launch
---
APC launched the guide with our partner, WINGS, via a webinar on 14 February 2019. We invited the main researcher, Dien Yuen, a philanthropy advisor at Evercore Wealth Management, and our Myanmar partners, Yin Myo Su and Aung Kyaw Swar from Inle Heritage Foundation, to share the highlights and recommendations of the guide and their insights on the current situation in the country. You can watch the full webinar below: