by Jiaxin Xu
From time to time, APC members approach the APC Secretariat with ideas or projects that they are supporting, to share with other members in the circle for collaborative learning, exposure or potential partnerships.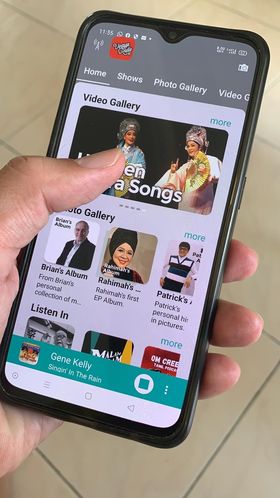 Recently, one such session came to fruition when APC showcased VintageRadio.SG, an app-based podcast station targeted at Singapore's senior citizens. The pilot proposal was brought to our attention by APC Member Pang Sze Khai, who had placed his support behind the pilot's founding team of former radio DJs when they pitched the project to the Octava Foundation. APC then organised and facilitated a sharing session, inviting Singapore members who either had experience or previously indicated interest in the area of sustainable ageing. Held on 24 July 2020, the session was an enriching platform for the VintageRadio.SG team to gain business recommendations and new connections to potential partners. In addition, participating members were able to better evaluate the soundness of the proposal, weigh in their concerns, and test the team's plans through a robust exchange of questions and answers. At the end of the session, participating members gained sufficient confidence to close a substantial gap of VintageRadio.SG's startup fund.
VintageRadio.SG was launched on 16 September and can be downloaded here. More information about VintageRadio.SG can be found in their Straits Times feature here.
---
Following the success and well-received member feedback from the event, APC has launched a "Call for Collaboration" series. This quarterly series is an opportunity for members to share their projects and gain exposure from APC members with experience and benefit from their valuable insight. This also feeds into the Circle's vision of one philanthropist guiding another, whether in terms of learning from others' investment frameworks or connecting on overlapping and synergistic philanthropic approaches.
APC's Call for Collaboration sessions are designed to be a non-restrictive format with no obligation to support or commit to the projects. Members can also supporting the projects in other ways, such as by offering advice or making introductions to other potential partners or grantmakers.
Members who have a project they would like to share are welcome to reach out to the APC Secretariat. To learn more about APC's first Call for Collaboration for Stanley Tan's Myanmar Community Development Fund, read more here.