by David Chew
APC is embarking on a series of COVID-19 online dialogues for individual countries. Kicking off this series on 14 May 2020 was an online dialogue for Indonesia on 'COVID-19 – Responding to the Needs on the Ground'.
The session welcomed the Indonesian Minister for Education and Culture, Minister Nadiem Makarim. Minister Nadiem began by acknowledging that learning during this crisis is sub-optimal. However, he noted that the crisis did offer some takeaways, such as speeding up the pace of technological adoption and surfacing the teachers with a growth mindset. It had also created empathy between parents and teachers: parents started to see how difficult it is to teach, while teachers have come to terms with the fact that parents are a critical partner for education to be successful.
Minister Nadiem's plan is marked by a focus on teachers. He stated that the next generation of teachers needs to be tech-savvy as well as driven by purpose towards what is best for students. They should be selected based on their ability to pedagogically prove their ability to teach, which means that they should be seen in action in the classroom before they graduate. Teachers need to have the autonomy, freedom and ability to teach at the right level, including being able to personalise the curriculum to suit their classes. In his view, while technology is the most efficient way to level the playing field, the quality of teachers is in fact the most important leveller.
Minister Nadiem emphasised that the private sector (both businesses and foundations) are key partners in this journey and can help by providing the Ministry with the world-class human capital it needs, setting up lighthouse schools and funding teacher training programmes. Minister Nadiem observed that it is not difficult to see what needs to be done in education; the real difficulty lies in executing it.
The session also welcomed a number of other speakers. Alissa Wahid, National Director of the Gusdurian Network Indonesia, shared about the grassroots work that the Gusdurian Network was doing, such as delivering livelihood packages. While there remain challenges such as poor public health awareness and equipment shortages, the Gusdurian Network has also seen a rise in social solidarity, with NGOs filling in gaps in government efforts and the public donating a total of IDR 1 trillion in response to the COVID-19 crisis. Alissa also spoke about the growing distrust in communities towards government relief initiatives, as it was felt that the actual items contained in government relief packages fell short of their stated monetary value.
Former Jakarta governor Basuki Tjahaja Purnama, Founder of the BTP Foundation, shared about Jangkau, a crowdsourcing app that the BTP Foundation is developing. Jangkau is a digital platform that matches donors of much-needed items (e.g. masks) with beneficiaries who need these items. Its #JangkauTenegaMedis campaign, launched earlier in March, has raised more than IDR 653 million and received many donations of medical equipment. Basuki said that even though he was no longer a government official, he still wishes to bridge the gap between the needy and those who are willing to help.
During the session, APC members also shared about their individual responses to the COVID-19 situation. On the medical front, APC members are providing both private and public hospitals with medical equipment, partnering with Tzu Chi Foundation to raise IDR 500 billion for medical supplies across Indonesia, producing a new non-woven Polypropylene material for protective medical clothing and surgical masks in hopes of ensuring sufficient domestic supply. The importance of education was not forgotten, with APC members continuing to provide free early childhood education to those living in rusunawa (simple, low-cost government flats) as well as supporting the use of technology for distance learning.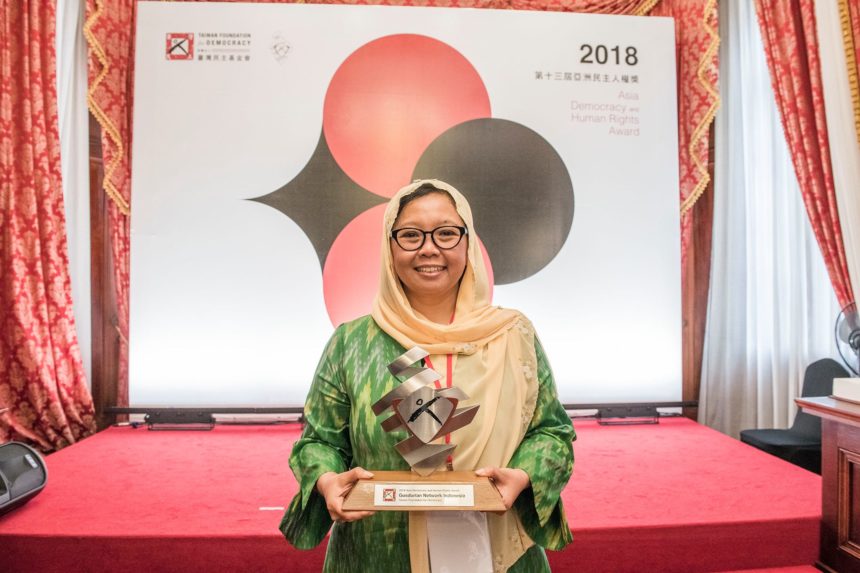 APC members are also focused on meeting basic needs via the distribution of relief packages and basic food items, as well as starting a campaign which will allow donors to cover one family's needs for a week. An APC member mentioned that generating regular donations of food supplies was in everyone's interest as it would avoid widespread social unrest. Coordination is also important in order to avoid duplicate efforts. Alissa Wahid, based on the Gusdurian Network's grassroots engagement, urged organisations to put out a message of social solidarity when engaging in relief efforts, so the people can see that the business elite have not abandoned them during the crisis.
As always, APC members who wish to collaborate, including mobilising fellow members on other issues, are warmly invited to reach out to the APC Secretariat.