BY RINA LOPEZ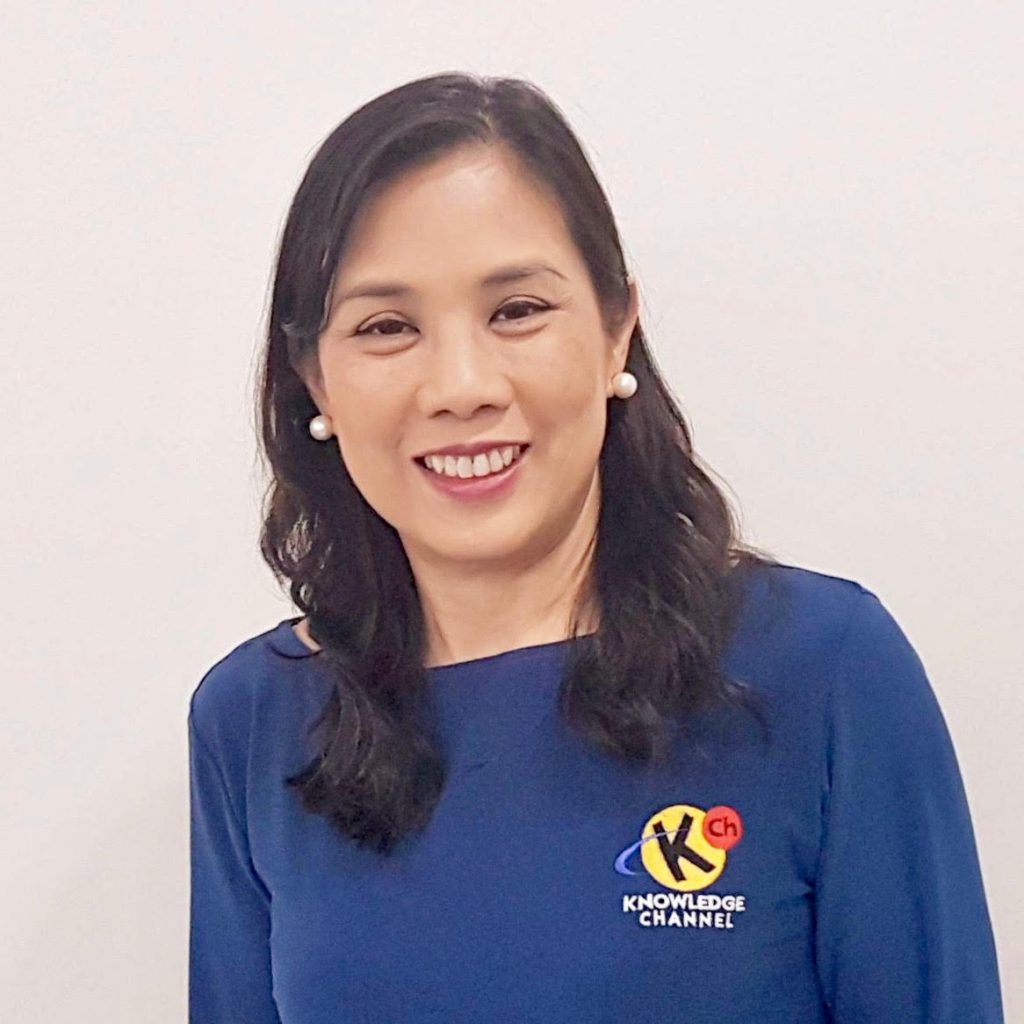 Rina Lopez is the President and Executive Director of the Knowledge Channel Foundation, a powerhouse providing quality educational materials for pre-school and K-12 levels for the most disadvantaged sector of the Philippine economy—school children enrolled in the public education system.
She has been a member of Asia Philanthropy Circle (APC) since 2019, and recently joined the Board in July 2022. She was recently named as one of Forbes Asia's "2021 Heroes of Philanthropy" for her tireless work to ensure continuing access to quality education for children, especially during COVID-19. We invited her to share some of her thoughts on her philanthropy, as well has her own hopes for the future of her own advocacies.
Earlier this year, I was invited to join the APC Board, as David Zuellig had stepped down by the end of 2021. It was a role I accepted with great enthusiasm, but also with great seriousness; I wanted to be sure I could help APC in its work galvanising fellow philanthropists to address common challenges in the region.
I was drawn in by the passion of APC's co-founders, Laurence and Stanley, in their desire to make not just a difference—but rather, a big impact in Asia through philanthropy. Being a philanthropist for many years, it was a desire I found resonance with. I wanted to share my own knowledge and experiences with other philanthropists in Asia, with the hope that as a group, we could do so much more.
It has been about three years since I first joined APC as a member, taking over from my brother Piki in 2019. What I particularly liked was how APC encourages collaboration with other members across Asia. I also liked APC's professionalism, its strong ability to build networks, and its efforts to expose and educate more people in Asia about philanthropy.
It was also APC that opened my eyes to the plight of early childhood development (ECD), which is my latest advocacy. One in three children in the Philippines are stunted, lacking access to healthcare and proper nutrition during the critical formative years of development (between ages 0-8 years old). And often, a poor start for children puts them at a disadvantage carrying well into adulthood.
It is an issue I now speak about at every forum I attend, and an issue I am working with fellow APC members to address. It is my hope to be able to give a voice to children of this age—that they need better care at the start of their lives to be able to reach their full potential in the future. Our people deserve care, and have a right to care—and it is my fervent hope that governments, in the Philippines and other countries, will one day be able to provide them with that.
When I started the Knowledge Channel Foundation in 1999—more than 20 years ago—it was because I wanted to change the world. I also believed that anyone can change the world in their own ways. It is thus my hope that for people who have the means to make a difference, do feel a responsibility for those who have less in life, and hope that we can take action in strategic and impactful ways to change lives for the better.