by Bradley Wo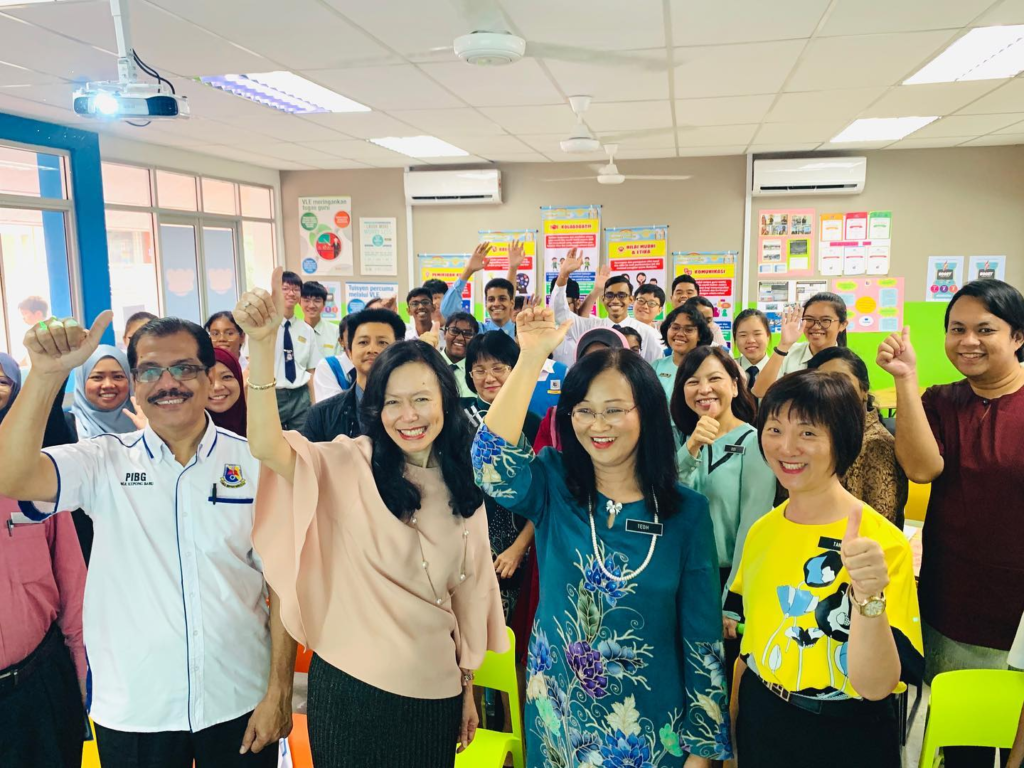 The defining feature for this year has undoubtedly been COVID-19. At APC, we have had to adapt existing APC projects, launch fundraising initiatives to meet pressing needs, and explore new ways of convening through our online dialogues. We have also seen the inspiring responses of many of our members.
For this issue's Member Feature, APC sat down with Datin Kathleen Chew, APC Board Member and Programme Director of the YTL Foundation and learned about how the foundation worked quickly to ensure their education programmes and resources would still reach communities despite Malaysia's Movement Control Order (MCO) spurred on by COVID-19 and resulting in the Learn From Home initiative launched in March.
APC: What are some of the ways YTL Foundation responded to COVID-19?
Kathleen: It started with Sungei Buloh Hospital, which was the main hospital for COVID-19 response. We first joined other individuals to purchase food and toiletries for the doctors and staff. The hospital then had some unexpected requests: paediatric beds for affected children and phones for patients in isolation, which we helped to provide.
The next stage was during the Movement Control Order (MCO) when everything locked down. This resulted in a critical food emergency and we provided food for low-cost housing areas and a refugee community in Sabah. We also participated in a government-coordinated corporate fund for medical supplies and PPE.
YTL Foundation's primary focus is education: how did the foundation support education efforts?
From the beginning, we immediately started thinking about how to support schools, and when schools closed, we then started thinking about the parents and students at home. When learning from home, you need connectivity, content and devices, and we tried to provide all three of those pieces. This resulted in our Learn From Home initiative.
Under this initiative, we offered government school students free online learning resources and mobile data for learning from home. For connectivity and devices, we offered SIM cards, data plans and phones to parents with children in public schools, university students and organisations offering online classes. For content, we worked to quickly create lesson plans aligned with the national curriculum and adapted to learning from home. We reached out to Teach For Malaysia, an organisation that we have supported for several years, as we knew that their fellows would share our vision and use technology effectively. We also worked with students at Universiti Kebangsaan Malaysia (The National University of Malaysia) and MYReaders to fill existing gaps in the curriculum and develop lessons for Bahasa Malaysia and primary school.
As schools begin reopening, how do you see your Learn From Home initiative changing?
Schools are opening and closing depending on their local situation, so going forward there is still a lot of uncertainty. We have around 1,000 students who are using the platform on a consistent basis and with that level of interest and engagement, we plan to continue running the programme. Even after the COVID-19 emergency subsides, with the full curriculum available online, this platform can act as a support base for parents or afterschool or supplemental lessons.
The initiative is also opening up new possibilities for schools at the edges of the education system. We work with refugee school centres that tend to be staffed by volunteer teachers, and we struggle to monitor student progress due to the change in teachers and their curriculum. Now, volunteer teachers can use the lessons created under the Learn From Home initiative. We are also working with a village in Sarawak to build a community centre for afterschool lessons. During COVID-19, we sent them phones and data and the students began joining our online classes. It would have been so difficult to get a competent English teacher in that village, but now the students are able to interact with teachers in Kuala Lumpur. Even though these remote communities have access to education in theory, there are still gaps that the Learn From Home initiative is helping to address.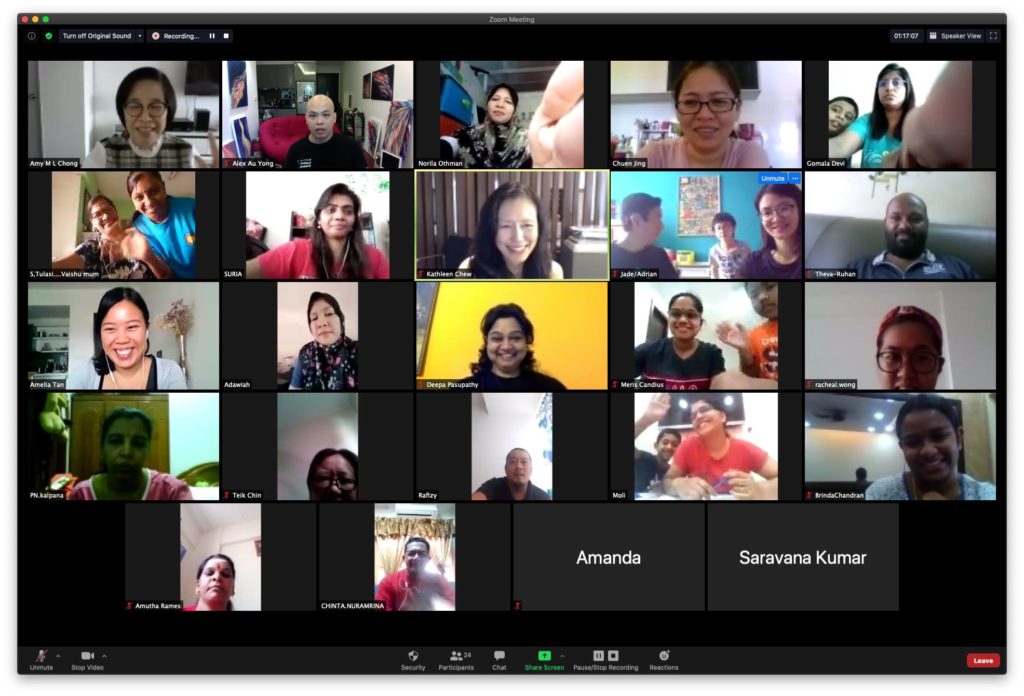 What are some insights around your work that you have gained from COVID-19?
Anywhere out there are people, especially mothers, who appreciate the value of education and will make a huge effort for their children's education. One mother from a village in Kedah has two children and a crying baby, but she is so keen to participate in our lessons and ask questions that she will go outside for better connectivity. Her dedication is incredible and shows the need and appreciation for the work we are doing.
In terms of our foundation work, we will do things that we have known for a long time. Technology is important in education, and we should continue to embrace it and use it as a tool to make the best experience possible for children. While we have always worked with schools, we had never been an education content provider until now and had never considered it before COVID-19. But there may be an opportunity for the Learn From Home initiative to grow into a "YTL Academy".
Around collaboration, it was quite easy to formulate our COVID-19 response because we have been working with these organisations for so long. They are like-minded and want to help and support one another. It was these relationships that were built before going into crisis that we could leverage and rely on the most.
Are there any other ways that YTL Foundation has been able to leverage APC in your COVID-19 response?
When responding to the refugee families' need for food, we discovered that many had no income and were concerned they would be unable to pay rent. After APC put together a fund for migrant workers in Singapore, we proposed doing something similar to address these greater needs. APC facilitated an emergency umbrella fund targeting COVID-19 relief and resilience for vulnerable families (including migrants, refugees, and B40) managed by Dignity For Children with 5 beneficiary organisations. The RM 406,000 (approximately USD 100,000) fund was supported by myself, another APC member and 2 Malaysian friends of the circle.