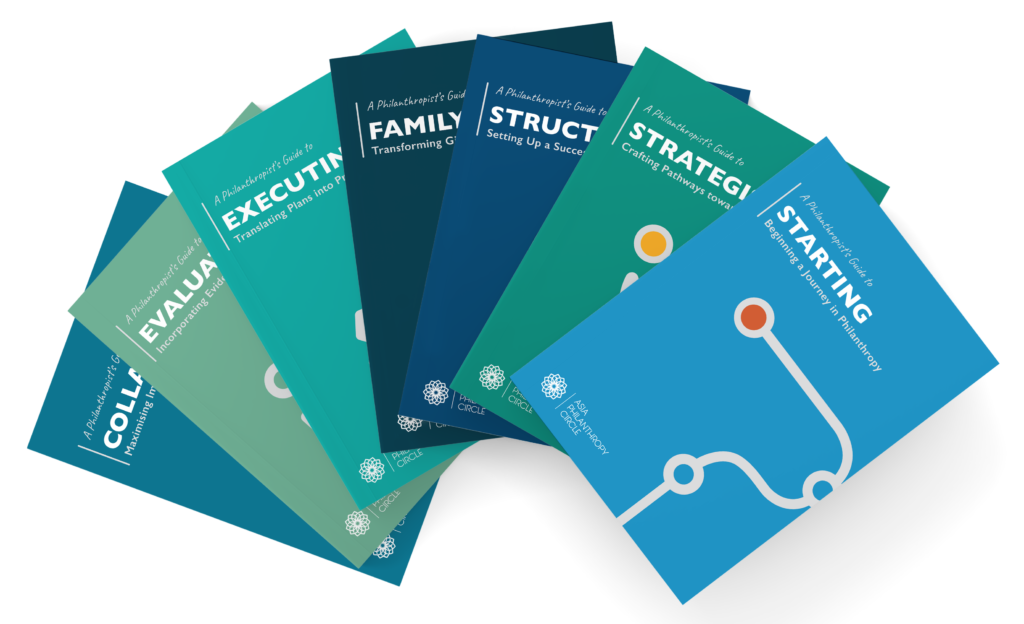 The APC Philanthropy Guide Series is a resource tailored for the Asian context and developed by APC for its members.

Addressing specific needs at different stages of the philanthropic journey — from strategising and structuring to collaborating and evaluating — each guide presents different approaches, best-in-class models, expert perspectives, case studies of APC members, and other insights from APC's work.
---
APC Members
Please click on the button below to go to the microsite for the APC Philanthropy Guide Series. If you have any questions about the guides or how to access the site, reach out to the APC team for more information.
Others in the Ecosystem
The APC Philanthropy Guide Series was developed for APC members, but we are currently working with World Scientific on a public version with content for the wider sector. This publication will give a similar overview to strategic philanthropy and is scheduled to be published in early 2023.
If you would like to be notified about publication updates, please indicate your interest by filling out the form below.