BY VALENTINA KOH
Valentina Ko first joined APC as an intern in 2018 and then as the Research and Communications Manager in 2019. In addition to managing APC's communications, she also managed two of APC's collaborative projects, the Thousand Days Fund and ASEAN Peace Initiatives. At the end of 2020, Valentina took on a position with the Singapore Economic Development Board. We asked her to share some of her reflections on her time with APC.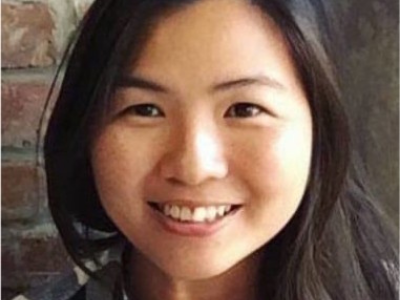 For the majority of my working life, I have been in the non-profit space: from education programmes in East Palo Alto, California to criminal justice reform on Rikers Island in New York City. Engaging with these communities gave me rich experiences of being on the ground and of being a part of important social change. But it also highlighted to me how narrowly non-profits have to focus on achieving their KPIs and attaining their next round of funding. The anxiety to answer to stakeholders clouds their mission and original objectives—and oftentimes, actively impedes their own work.
After graduating from Columbia University with a Master's degree in Social Work in 2019, I decided to return home to Singapore after over a decade of living in the US. and re-join APC to continue my work in the social sector. In my role at APC, I devoted much of my time to managing our projects—a role I enjoyed dearly. By being the bridge between our members involved in projects and the organisations we were funding, I was able to witness the challenges both sides faced. During the COVID pandemic last year, I also witnessed how our members graciously adjusted their vision to align with our implementers' situation and helped them in pivoting their programmes.
During my time at APC, I learned that philanthropy and social sector work are truly two sides of the same coin. Both work towards the same goal but have different resources and experiences to offer. When not managed carefully, they can clash. But when everything falls in the right places, the results achieved can surpass what either could do on their own.
I recognise that I am one of the lucky few that have been given the ability to witness such interactions from both sides, and this is something many of my peers in the non-profit world would never be privy to. However, I believe that this is the work of APC; to manage both sides of the coin and ensure that everything falls in the right places.
Looking back, my time at APC has contributed greatly into the professional I've turned into today. As I move on to other sectors, I would like to thank the team at APC for giving me the opportunity to learn and grow. At the same time, I would also like to thank the members I've worked with on different events and projects for your patience as I grew into my role, and for constantly teaching me to scale new heights with every interaction I've had with you. I will remember my time there fondly, and carry the many lessons I've learnt at APC with me.