Aine Wong (Head of Administration)
Aine Wong joined Asia Philanthropy Circle as the Head of Admin in November 2022. Prior to joining APC, Aine was working in non-profit sectors which gave her the opportunity to be part of something that will profoundly impact society.
Her background in customer relations and graphic designing allows her to create and build relationships with imagery. Her creativity is always brewing, giving new energy to every event she planned for the organization.
She believes mindfulness in the workplace is key to success – a tenet she lives out through her interests in water sports, music, and reading.
---
Anushia Kandasamy (Malaysia Country Representative)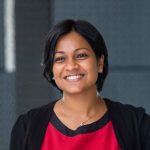 Anushia is a management consultant and senior leadership facilitator based in Malaysia, with over 15 years of experience in strategic planning and transformation. Her expertise includes structuring culture transformation programmes, leadership development, and unlocking team effectiveness. She is also a strategic thinker, supporting organisations to draft policy/strategic plans while building stakeholder engagement capabilities to ensure inclusivity. Anushia works with clients across the public and private sector, and dedicates her own time to support non-profits as well. She is especially keen on building women leaders and social entrepreneurs. Previously, Anushia was a Junior Partner with McKinsey & Company, working especially with government and state-owned enterprises in Malaysia, Indonesia and Vietnam. Anushia holds an MSc in Development Administration & Planning from University College London (UCL) and a BSc in Accounting & Finance awarded by the University of London (External Programme).
---
Carol Tan (Chief Strategy Officer)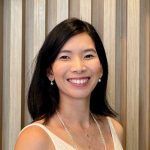 Carol Tan is Chief Strategy Officer of the Asia Philanthropy Circle. An avid coalition builder across the public, private, and non-profit sectors, she aims to sustainably maximise human wellbeing and enable philanthropy to fulfil its potential to contribute to society. Carol charts APC's strategy and oversees ecosystem efforts to grow our collective impact, leveraging her global experience in philanthropy at The Rockefeller Foundation, urban development policy in New York City government, humanitarian aid with Harvard and the Red Cross, and management consulting at Boston Consulting Group. Carol holds a Master in Public Policy from the Harvard Kennedy School, a BA in Economics and Political Science from the University of California at Berkeley and was selected as a Coro New York 2019 civic leader. She enjoys kickboxing, photography, reading and travel.
---
Jasmine Khin (Intern)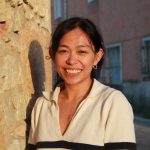 Jasmine Khin is a PhD student at Northwestern University in Evanston, IL, USA, studying political philosophy and moral theory. Her interests in strategic philanthropy began this year as she started exploring how to bridge the gap between theory and practice. She is passionate about driving sustainable development in Asia. Previously, she worked at the EU Center at NUS as a researcher on migration and multiculturalism in the EU. While she was based in the US, she tutored refugee children in Chicago, worked on a pro bono consulting project for a digital financial literacy platform geared towards first generation students, and has helped teach undergraduate classes in ethics, classics, and political philosophy. She graduated with a Bachelor of Arts in Philosophy and English Literature from Kalamazoo College in 2018.
---
Koon Peng Ooi (Projects Manager)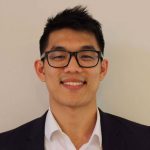 Koon Peng is a Projects Manager at Asia Philanthropy Circle. He joins us from Social Finance UK where he was advising donors, investors and social enterprises on structuring innovative financing models to improve social outcomes. Koon Peng has worked on the scoping and design of several Social Impact Bonds in a range of issue areas, including access to basic services, employment and modern slavery. He previously worked in the debt syndication team at Morgan Stanley UK and was an ODI Fellow at the Ministry of Finance in eSwatini.
Koon Peng is originally from Penang, Malaysia. He holds an MSc in Development Economics from Oxford University and a BA in Economics from the University of British Columbia.
---
Laurence Lien (Acting CEO)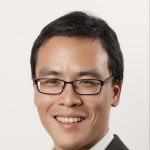 Laurence Lien is Co-Founder and CEO of the Asia Philanthropy Circle.
Laurence is also the Chairman of Lien Foundation, a family foundation established in 1980. Under his leadership, Lien Foundation has become well-regarded for its forward-thinking and radical approach in the fields of education, eldercare and the environment.
Laurence was the CEO of the National Volunteer & Philanthropy Centre in Singapore from 2008-2014. In 2008, he founded the Community Foundation of Singapore and was its Chairman from 2013-2019. He is also Board Member of the Lien Centre for Social Innovation at the Singapore Management University.
Prior to his work in the non-profit sector, Laurence served in the Singapore Administrative Service, which forms the top echelon of public service leaders in Singapore. Laurence holds degrees from Oxford University, the National University of Singapore, and Harvard University's Kennedy School of Government. In 2010, Laurence was awarded the Eisenhower Fellowship. He was also a Nominated Member of Parliament in Singapore from 2012-2014.
---
Lucy Tan (Deputy Director, Finance)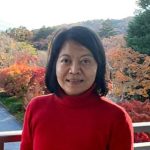 Lucy is the Deputy Director, Finance for Asia Philanthropy Circle. She is a qualified chartered accountant and has more than 20 years of experience in the financial services industry across multi core risk management disciplines, including internal audit, financial management, balance sheet management, corporate governance and compliance. She has extensive global experience in corporate treasury disciplines and was the Asset-Liability Committee Secretary of the Singapore Branch of a multi-national bank. She later became the Company Secretary and Trusted Advisor to the board of directors when the bank incorporated its Singapore operations locally.

Lucy took a career break during which she attained the WSQ Advanced Certificate in Training and Assessment. She re-joined the workforce in the non-profit sectors and has worked in the Office of International Affairs at a local university, and more recently, in the Community Stewardship team of a generational investor.
---
Mimi Vu (Vietnam Country Representative)
Mimi is a partner at Raise Partners, a consulting practice that helps non-profits, philanthropists, private sector, and governments work together to achieve their highest social and environmental impact. She has nearly 20 years of non-profit experience in communications, policy, fundraising, law enforcement training, trafficking, and modern slavery prevention in supply chains, programme development, and advocacy for organisations such as Pacific Links Foundation, VinaCapital Foundation, International AIDS Vaccine Initiative, and the Council of Fashion Designers of America. Mimi is considered one of the leading experts on Vietnamese trafficking and modern slavery and provides commentary for outlets such as The Washington Post, The Guardian, Forced Migration Review, BBC, Le Monde, Reuters, AP, VICE News, the South China Morning Post, and Sky News. Mimi holds an MPA in International Policy from the New York University and is a native of Flint, Michigan. She has been based in Vietnam since 2006.
---
Natalie Kennedy (Director)
Natalie became Director at Asia Philanthropy Circle after 3 years as its Deputy Director. She focuses on our membership, supporting collaboration between leading Asian philanthropists. Prior to joining APC, Natalie led the Corporates & Institutions practice for Conjunct Consulting, a nonprofit organisation bridging private sector talent to capacity-building projects for social impact organisations. In this role, she led cross-sector collaborations between multiple stakeholders including corporate foundations and social responsibility teams, grantmaking institutions, government statutory boards, nonprofit organisations, and social enterprises. She has co-directed the PACE Schools programme for the past five years, investing in education and library initiatives in rural areas of Myanmar and Cambodia. In the private sector, Natalie has worked in investment banking at Deutsche Bank, equity research at Morgan Stanley, and private equity consulting at Kurt Salmon Associates. She has a degree in Chemical Engineering from Princeton University.
---
Prow Nerngchamnong (Thailand Country Representative)
Prow joined Asia Philanthropy Circle as Thailand Representative in October 2022. Prow is Chief Operating Officer at CDG Group, an integrated total IT solutions service provider for public sector, state-enterprises, and large corporations in Thailand. Prow has volunteered and participated in CSR projects for more than 10 years. She particularly values knowledge sharing and transferring tech wisdom to the young generation. She initiated several CSR campaigns and charity programs relating to education. She started "Code Their Dreams", a CDG flagship CSR campaign which aims to increase awareness on the importance of coding, improve and strengthen technology related knowledge to Thailand's future generation. To date, the CodeTheirDreams campaign covers 425 schools, 313 teachers and over 4,000 students nationwide.
Prow holds a master's degree in Management & Systems from New York University, USA and Master of Art (Marketing) from University of Nottingham, UK And MSMA. Business Administration (Major. Finance, Marketing), Ohio State University, USA and a bachelor's degree in Business Administration from Thammasat University, Thailand.
---
Rafid Shidqi (Executive)
Rafid is a marine conservationist by training from Indonesia. He is the Founder and Director of Thresher Shark Indonesia, a youth-led NGO focused on conserving endangered sharks and transitioning communities from traditional shark hunting into alternative livelihoods through research, education and policy change. Prior to APC, he completed consultancy roles with Asian Development Bank, FAO, UNDP, and Sustainable Ocean Alliance, working on climate change resilience, fisheries, and youth leadership. His role facilitated youths in Asia-Pacific to access funds to lead community-based initiatives in marine conservation, climate adaptation, and mitigation. His career aspiration is now to join an impact organization like APC to participate in accelerating solutions for socio-economic and environmental issues in Asia. Rafid earned MS from the University of California, Santa Cruz majoring in Coastal Science and Policy. He also received a certificate in Sustainable Environmental Management from UC Berkeley, and a 2022 Biodiversity Fellow at the Interdisciplinary Centre for Conservation Science (ICCS) at the University of Oxford. He enjoys SCUBA diving, photography, and writing non-fiction in his free time.
---
Sarah Tam (Programme Lead, Climate Collective)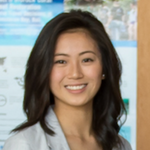 Sarah Tam joined Asia Philanthropy Circle as the Climate Collective Programme Lead in October 2021. Sarah brings more than five years of experience across Asia and North America in environmental education, climate change research, and impact investing. These experiences have translated into a personal mission to equip businesses, governments, and individuals with the knowledge, skills, and experience they need to play a bigger role in sustainability. Prior to APC, Sarah spent over two years with a Singapore-based impact investing firm managing the company's education arm and digital impact measurement platform. Sarah holds a Master's degree in Geography and Environmental Management and a Bachelor's degree in Environmental Studies (International Development) from the University of Waterloo. Her Master's research focused on the two-way interactions of climate change and tourism in Sri Lanka. Outside of work, you can find Sarah rock climbing, biking, and experimenting with fusion Asian dishes.
---
Stacey Choe (Chief Operating Officer)
Stacey assumed the role of COO at the Asia Philanthropy Circle in July 2021 after spending five years as its Director. She is passionate about working with leading Asian philanthropists on furthering their strategic philanthropy in the region. She served as the Membership Services Director at the Asian Venture Philanthropy Network for four years before her last role as Director of Policy Engagement. She spent three years in China as the marketing director of a boutique Italian consulting company, specialising in communications, events management, market research and strategy. In Singapore, she was responsible for regional incentive and rewards programmes at Intel Corporation, and prior to that, Stacey worked in the government sector on nationwide campaigns relating to social cohesion and national identity. Stacey holds an MA in Social Anthropology of Development from SOAS, University of London, and a BA in Political Science and English Literature from the National University of Singapore. She is a 2019 Asia Foundation Development Fellow, and has also co-founded a Lean In chapter for professional women interested in social issues in Singapore.
---
Suyin Liu Lee (Philippines Country Representative)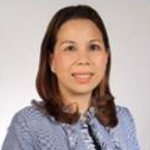 Suyin is the Country Head for 88tuition Pte. Ltd., a Singapore-based enterprise that provides video-based learning with the social objective of helping every child achieve their full potential. She spent almost 20 years in the finance industry in the US and Singapore focusing on data analytics and product development for Charles Schwab and Franklin Templeton. Suyin engaged in community development activities including managing a Community Reinvestment Act loan portfolio, volunteering as a Loan Committee Member for the Women's Initiative for Self-Employment (WISE) and establishing a scholarship fund for Filipino college students. Upon returning to the Philippines, Suyin was appointed Executive Director for Asia Society. Her team pioneered cutting edge programmes in governance, economy, education, and culture to foster cooperation and impact across the public and private sectors. Suyin holds a BA in Management Economics from the Ateneo de Manila University and obtained certificates in International Monetary Policy from the University of Vienna and Finance from UC Berkeley.
---
Theresa Cua (Communications Manager)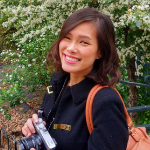 Theresa joins Asia Philanthropy Circle as Manager for Communications and Programmes in January 2021. Prior to her appointment at APC, she has worked largely in international, non-profit environments in her dedication towards making a difference in the world. Her previous roles include managing the communications for the Asia-Europe Meeting (ASEM), an intergovernmental dialogue, under the Public Affairs Team at the Asia-Europe Foundation. She also headed branding, communications, and marketing at several charities and impact investing firms, and helped develop engagement strategies for the Cultural Exchange team during its inception years at the Singapore International Foundation. She began her career at the Konrad-Adenauer-Stiftung (Manila), working on its local government, political party reform, and Mindanao Peace Process portfolios. Theresa graduated cum Laude with a BA in European Studies majoring in International Relations from the Ateneo de Manila University, and minor degree in French studies. She speaks—with varying degrees of fluency—English, Filipino, Mandarin, Hokkien, German and French, with a smattering of Japanese and Italian.
---
Van Ly (Vietnam Country Representative)
Van is a partner at Raise Partners, a new collaborative consulting practice bringing together expertise to share with organisations that contribute to the betterment of humanity. She has 20 years of experience in non-profit fundraising and programme strategy, strategic marketing and communications planning and delivery, grant writing, corporate social responsibility and citizenship, as well as donor and stakeholder engagement. Previously, Van worked at KPMG, Saigon Children's Charity, and East Meets West Foundation in Vietnam. Before moving to Vietnam, Van worked in non-profit organisations in the United States, including the International Campaign for Tibet, the Laogai Research Foundation in Washington DC, and ARISE Foundation, an educational non-profit in Florida that trains at-risk youth in life skills. Van holds an MA in Southeast Asian Studies from the University of Wisconsin-Madison. Originally from Chicago, Van has been based in Vietnam since 2007.
---
Yu Khing (Project Lead)
Yu Khing is the Project Lead for APC's Assisted Living Facility project. Yu Khing has worked for more than 20 years in both the Singapore government and private sector in the areas of sports policy and major projects. He now operates as a freelance consultant and project manager for charities and social impact organisations.
His mission is to see more businesses become a force for good, and to serve and uplift the less privileged in society. Outside of work, he enjoys sports, music, and also provides photography services for theatre shows and social impact campaigns.