By Bradley Wo and Kathlyn Tan
One of the biggest hurdles for sharing information on environmental crises or solutions is a lack of awareness. As the severity of global environmental issues becomes clearer, more initiatives and innovations to make us better stewards of nature have been emerging. After watching the environmental films at the Turn the Tide Film Tour, APC left with a better understanding of some of the challenges we face – and ways that we can address them together.
On September 14, APC attended an ocean film screening organised by Coastal Natives, an environmental conservation organisation founded by APC member Kathlyn Tan and her husband Thomas Knudsen. The Turn the Tide Film Tour is a curated collection of uplifting environmentally-focused ocean films from independent filmmakers that introduce viewers to marine life and inspiring characters. Highlighting environmental problems we are facing around the world, the films showcase tenacious scientists, artists, and activists that are fighting for more awareness and action; from the determined conservationists ensuring the survival of the shy albatross in a beautiful corner of Tasmania, to scientists studying the importance of a remote atoll in the Seychelles for sharks. In one film, artists create a life-size sculpture of a blue whale out of plastic to symbolise the dire issue of plastic waste: every 9 minutes, the weight of a blue whale (136,000 kg) in plastic enters our ocean. Not only do these films capture the variety of environmental issues, but they also left us with some important takeaways to keep in mind for our own environmental actions.
Arts and science can come together for greater environmental impact. In one of the more humorous films, South African researchers are attempting to create the first artificially-induced African penguin colony in a more protected and fish-filled coastline near Cape Town. To accomplish this, they team up with a local artist who creates lifelike penguin decoys out of clay and cement to trick the penguins into joining an "already-populated" colony. While this unexpected pairing of researchers and artist was meant to improve the chances for the penguins' colony of survival – it also subsequently created meaning for individuals involved that were beyond their expectations. Through this project, the artist realises that sculpting and painting penguins for a purpose was more meaningful to him than making commissioned artwork and he plans to continue to use his art to contribute to society.
The greatest challenge we face is not a lack of knowledge but a lack of action. One of the most mysterious yet powerful marine sounds is the melancholic songs of the humpback whale. As scientists continue to research what they really mean, these beautiful songs are being drowned out by the noise pollution in the ocean that humans create. The vast number of ships with their constantly whirring engines and motors overwhelms the otherwise tranquil ocean, effectively blinding marine life that use sound for navigation. While there have been many instances of disoriented dolphins and whales beaching themselves due to the heavy amount of human-generated noise, there continues to be a lack of action and advocacy surrounding this issue, perhaps because this is noise within the ocean that we do not hear. The film ends with a poignant observation: If all human activities stopped, in 18 hours there would be no more noise pollution in the ocean. If we do not act, the distant calls of whales will be silenced.
Despite the large number of environmental issues that the world faces, these films demonstrate that there are ways we can collectively turn the tide. Philanthropy plays a particularly important role in catalysing awareness and action on these issues and through this, collaboration between different stakeholders and across different geographies can be aligned.
Ways APC Members Can Get Involved
In August, APC organised a Roundtable on Ocean Conservation and Waste Management in Indonesia with the Coral Triangle Center and the Nanyang Environment and Water Research Institute (NEWRI). This generated much interest amongst APC members and later that month, APC also hosted a site visit to NEWRI's laboratory facility in Singapore as a follow-up. This technology, although still in early stages, can upcycle plastic waste into oil and, most ultimately, create carbon nanotubes. If successful at a larger scale, this has the potential to be a commercially viable solution to the challenge of closing the loop on plastic waste.. As part of advocacy, several members have expressed interest in creating an Environmental Member Interest Group (MIG) as well.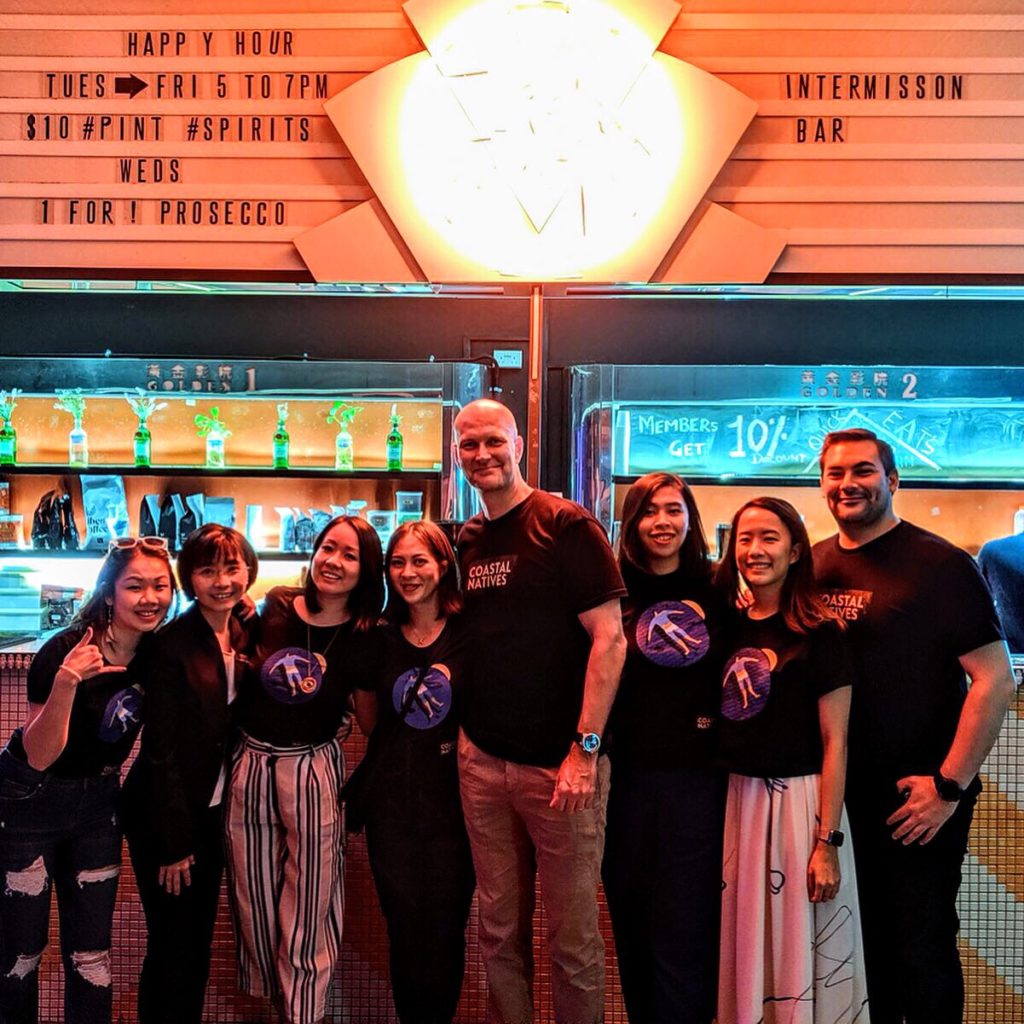 More than anything else, the Turn the Tide event showed the importance of collective action to spread awareness, initiate action, and achieve impact when it comes to the environment. We know from our own APC projects that collaboration of philanthropic funds, knowledge, and expertise can enable great impact. Let's all be inspired to think more about our relationship with the environment and how we together can turn the tide!