Laurence Lien (Chairman)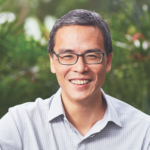 Laurence Lien is Co-Founder and founding CEO of the Asia Philanthropy Circle.
Laurence is also the Chairman of Lien Foundation, a family foundation established in 1980, that has become well-regarded for its forward-thinking and radical approach in the fields of education, eldercare and the environment, as well as the Chairman of Lien AID, the foundation's humanitarian arm.
Laurence was the CEO of the National Volunteer & Philanthropy Centre in Singapore from 2008-2014. In 2008, he founded the Community Foundation of Singapore and was its Chairman from 2013-2019. He is also Board Member of the Lien Centre for Social Innovation at the Singapore Management University.
Prior to his work in the non-profit sector, Laurence served in the Singapore Administrative Service, which forms the top echelon of public service leaders in Singapore. Laurence holds degrees from Oxford University, the National University of Singapore, and Harvard University's Kennedy School of Government. In 2010, Laurence was awarded the Eisenhower Fellowship. He was also a Nominated Member of Parliament in Singapore from 2012-2014.
---
Kathleen Chew
Ms. Kathleen Chew is the Group Legal Counsel of YTL Corporation Berhad. She holds a LL.B (Hons) Degree from the University of Birmingham and is a member of the English Bar and the Malaysia Bar. She is also Programme Director of the YTL Foundation. The YTL Foundation's vision is to build better societies, through better education by redefining the teaching and learning process through programmes, funding, thought leadership and by championing the use of technology.
She is Chairman of Hospis Malaysia and a trustee of the Dignity for Children Foundation and Montfort Boys Town. She is Chairperson of Alpha Malaysia, a non-denominational Christian organisation and Chair of the Alpha Asia Pacific Advisory Board. She is also a board member of the Asia Philanthropy Circle and Acumen Fund Inc, New York. Additionally, she is Deputy Chairman of the Board of Governors of the Assunta Secondary School, a mission school founded by the Franciscan Missionaries of Mary.
She is founder of Mad Squared, a media services agency serving the non-profit sector and founder of Mangosteen Organics, a socially-conscious luxury bath and body brand that aims to improve the quality of life of women and children in Southeast Asia by committing 100% of its profits to help sustain organisations that empower and support women and children in need.
She is married to Dato' Yeoh Seok Hong and has seven lovely children.
---
Lam Nguyen-Phuong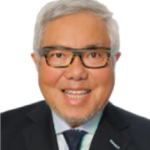 Mr. Lam Nguyen-Phuong (Singapore) retired as Senior Managing Partner, Co-founder and Co-head of the Private Markets division of Capital Group in January 2018. He served as Chief Investment Officer from 1992 to 2016, when he oversaw the making of over 80 Private Equity investments totaling nearly USD 6 billion in emerging markets around the world, from Asia to Latin America, Eastern Europe, and Africa. Based in Singapore since 1995, Lam also served as CEO of Capital International Inc.'s Singapore branch until his retirement.
Prior to joining Capital Group in 1992, Lam was a director of Ermgassen & Co. Ltd., a London-based M&A advisory firm which he had co-founded in 1988. Prior to that, he worked at JP Morgan & Co in New York, Brussels and London, and at RepublicBank Dallas. On a part-time basis, Lam has taught classes in Investment Management or Corporate Finance at Pace University – New York, The University of Texas at Dallas, and Boston University – Brussels, Belgium. Lam's travels have taken him to over 120 countries spanning the globe, which taught him the value of diversity and the importance of seeing life from the viewpoint of other people. Lam currently serves on the Investment Committees or Advisory Boards of several endowments or Private Equity funds.
A committed meditator, Lam believes deeply in inter-faith dialogue and the Perennial wisdom. Lam is involved (as a donor, advocate, or mentor) with numerous social enterprises and NGOs, including the global organisations Acumen, Ashoka, and Endeavor. The philanthropic activities of Lam's family aim primarily at promoting inner change, systems change and social impact, in pursuit of human dignity and social justice. The family has supported various projects in the fields of education, poverty alleviation, refugees/anti human trafficking, and mindfulness. They have also established scholarships at several universities in the United States, favouring students and changemakers from emerging market countries.
A native of Vietnam, Lam graduated from high school in Brasil, university in France (École Centrale, Paris), and obtained an MBA from the Stanford Graduate School of Business.
---
Rina Lopez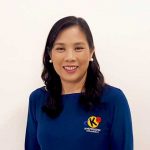 Rina Lopez is the co-founder, President and Executive Director of the Knowledge Channel Foundation (KCFI), a non-profit organization which operates the first and only TV, online and offline media tandem with produced and acquired content focused on the Philippines' PK-12 curriculum. Its teaching and learning ecosystem also includes building capacities of day care center workers, teachers, parents and other stakeholders of education and awarding schools and education leaders on excellence in innovation.
Aside from the Knowledge Channel Foundation, she sits in the boards of First Gen Corporation, Lopez Inc., Philippine Business for Education, Bayan Academy Foundation, Southeast Asian Foundation for Children and Television, the Lopez Group Foundation, and just very recently invited to the Board of Asia Philanthropy Circle. She is a Charter member and the Immediate Past President of the Rotary Club of Makati Premier District 2021-22. She is a co-founder of the Building Bridges Leadership Journey.
Together with her father, Oscar M. Lopez, Rina's work with the Knowledge Channel was recognized and personally cited by President Bill Clinton at the Clinton Global Initiative Asia 2008. She was recently named one of "Asia's 2021 Heroes of Philanthropy" by Forbes Asia. She was also awarded Ulirang Mandaleño by the Municipality of Mandaluyong in 2017, received the Lasallian Achievement Award for Distance Learning from De La Salle Alumni Association in 2008, awarded Woman of Style and Substance by People Asia in 2008, Parangal Lingkod Sambayanan by the Ateneo de Manila University in 2006, Award for Advocacy in Child's Education by Rustan's Essences in 2006, Peace Builder International Hall of Fame Award by the Chicago Filipino-American Via Times in 2006, Manuel L. Quezon Award in Communications and Distance Learning by the Federation of Catholic Schools Alumni/ae Associations in 2006, Peace Award for Literacy Rotary International District 3780 in 2006, 2005 CEO Excel Award of Excellence by IABC Philippines.
Rina holds a Bachelor of Arts degree in Psychology from De La Salle University (1981) and a Master of Arts degree in Learning Technologies from Pepperdine University (2016). She is mother to Daniel Layug, 34 and his wife, Anacelle and to Margarita Bautista, 20. She is also a new grandmother to Aldo Layug.
---
Stanley Tan
Stanley Tan has spent his years in business covering various sectors including media and publishing, property development and investments, as well as hotel management. He is currently Chief Executive Officer of Singapore public listed GYP Properties Limited; and Director of family office, Rumah Group and its philanthropic arm, Rumah Foundation. Since the age of 35, he has placed an equal emphasis on volunteering, devoting half his time to community causes both in and outside Singapore.
Stanley is passionate about addressing the needs of disadvantaged children, youth and families. He chairs the South Central Community Family Service Centre, =DREAMS Asia and =DREAMS Singapore; and co-founded and is the Vice-President of MILK ("Mainly I Love Kids") Fund. For many years, he also chaired Beyond Social Services, which aims to curb youth delinquency and develop young people. A firm believer in building a strong civil society and promoting strategic philanthropy, he chaired the National Volunteer & Philanthropy Centre from 2007-2014, where he was responsible for the development of new strategic initiatives, including launching the Community Foundation of Singapore and the Centre for Non-Profit Leadership.
He is active in overseas giving initiatives. Over the years, he has been involved with communities in China, Timor Leste, Cambodia, Indonesia, Myanmar, Thailand and the Philippines. Stanley was conferred an Honorary Officer to the New Zealand Order of Merit in 2002 and received the Singapore National Day Award in 2011. He was also recognised by the New Zealand High Commission in 2015 for his contribution to Singapore and New Zealand's 50-year partnership, as well as New Zealand and ASEAN's 40-year partnership.
---
Victor Rachmat Hartono
Victor Rachmat Hartono is the Chief Operating Officer of PT. Djarum and the President Director of the Djarum Foundation, where he devotes most of his time.  Under his leadership and vision, Djarum continues to thrive–expanding into one of the largest and successful business group in the region.  He is very proud to be an Indonesian citizen and believes that in the future, Indonesia will fulfil its potential as a well-rounded benign superpower nation from Southeast Asia.  A vibrant thriving Indonesia shall play a pivotal role in making the world a better place.
He envisions Indonesia as having strong economic growth, flourishing culture, strong sports performance, effective environmental management, and high quality living standards.  Through the Djarum Foundation, Victor is committed to investing in all of these areas.
Victor cites his passions as photography, swimming, history, philanthropy and badminton.  Victor also helms the Djarum Badminton Club, which was started by his father, and which has and continues to nurture the best badminton players in the world.  In the 2016 Rio Olympics, Indonesia's only gold medal was won by Djarum Badminton Club's mixed doubles pair, Tontowi Ahmad and Liliyana Natsir.
Born in Semarang, Victor currently resides in Jakarta.  He has a BSc in Mechanical Engineering from the University of California, San Diego and a M.M. from the J.L. Kellogg Graduate School of Management at Northwestern University.  He cites Confucius as his daily mantra: "every day we do simple things to create a better more peaceful world".